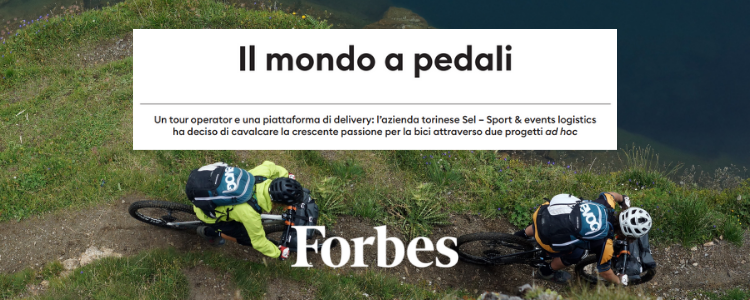 "The intention", assures CEO Pier Carlo Bottero, "for the coming years is to continue working to offer increasingly integrated services and quality services to those who, like us, love sports and do not want to give up memorable experiences."
We are back on Forbes Italy together with BEX - Bike Escape Experience and Ship To Cycle to tell about the world of two wheels and how the passion for sport drives our business.
From logistics for sporting events to worldwide transportation of bicycles to customized bike tours: a spontaneous evolution geared toward supporting sportsmen and women around the world!
Find the article here, in the "Forbes Life - Sport" section of May #55! Happy reading!