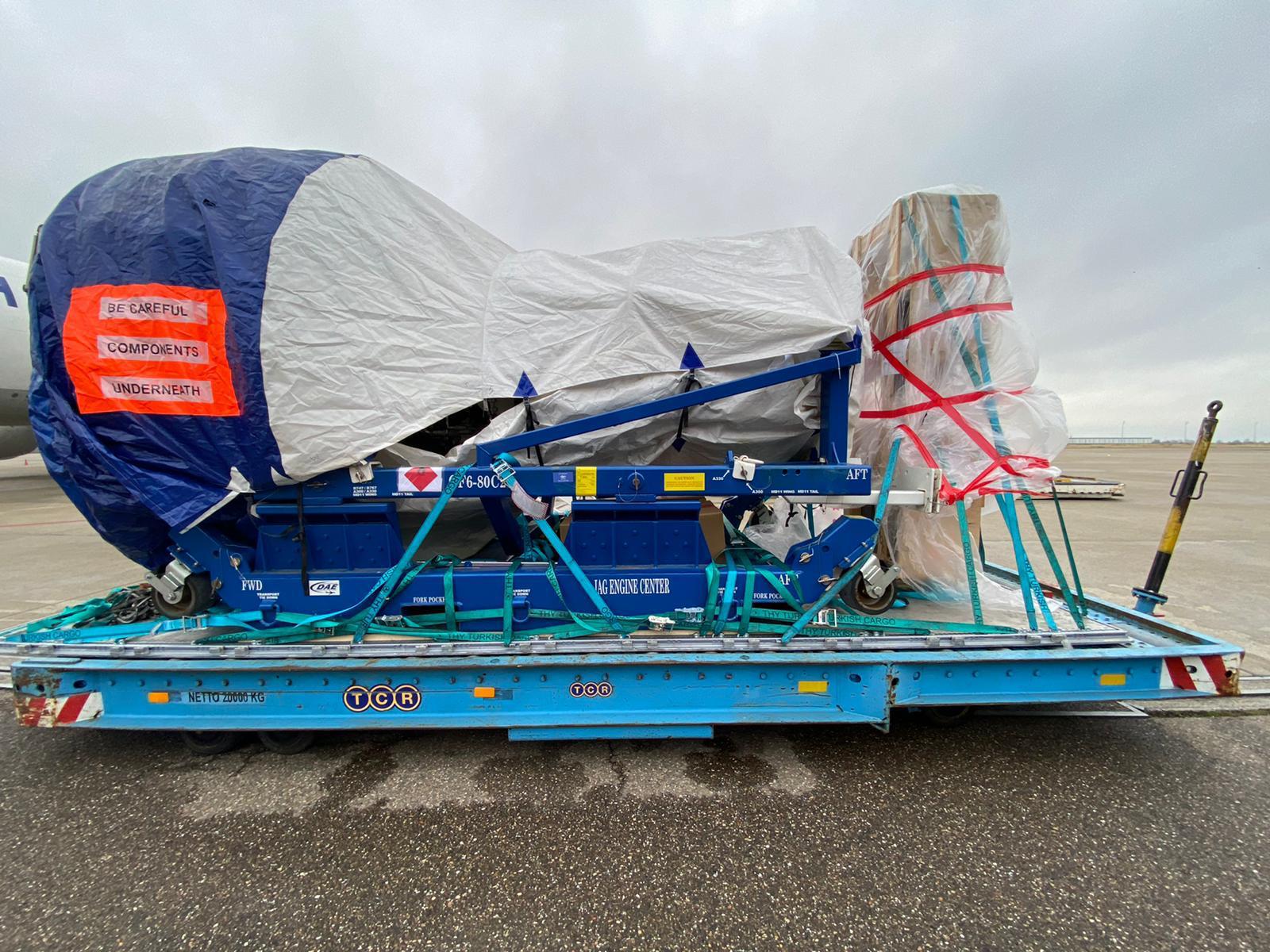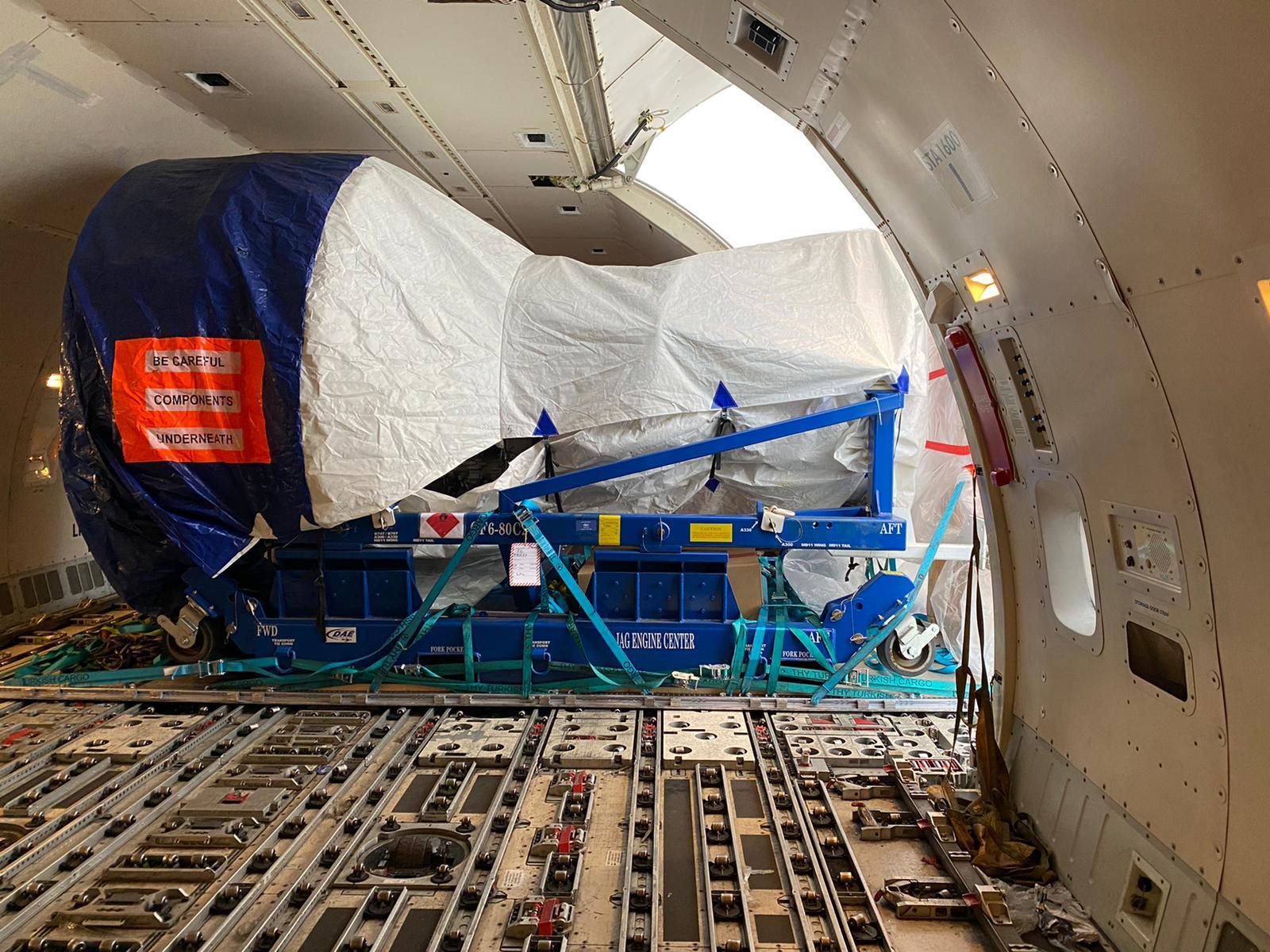 Team SEL Netherlands handled a last-minute task: they received a request from a client regarding a failure of one of the engines on an aircraft in Vietnam. Despite the fact that it was January 2nd, in the middle of the holiday season, team SEL Netherlands was quick to act right away.
The task was to transport a spare engine weighing over 7000 Kg and of the dimension of 36,3 m3 from the warehouse in Velsen North to Istanbul. The following day, Ferry van Rossum, Airfreight Specialist SEL Netherlands received directions to the engine pickup location, coordinated the transfer and contacted the cargo airline company to arrange transportation and found a space for the engine immediately. Afterwards, they handled the DGR (Dangerous Goods Regulation) documentation, which took place in Hoofddorp, and the security screening, which took place at Maastricht Airport.
In just two days of work, the task was completed according to plan and on Monday, January 4th, the engine was delivered to Istanbul. What a way to start the year!