Client:
National winter sport federations & Audi
Event:
FIS Alpine Ski World Cup 2021-2022
Stages:
Europe and outside Europe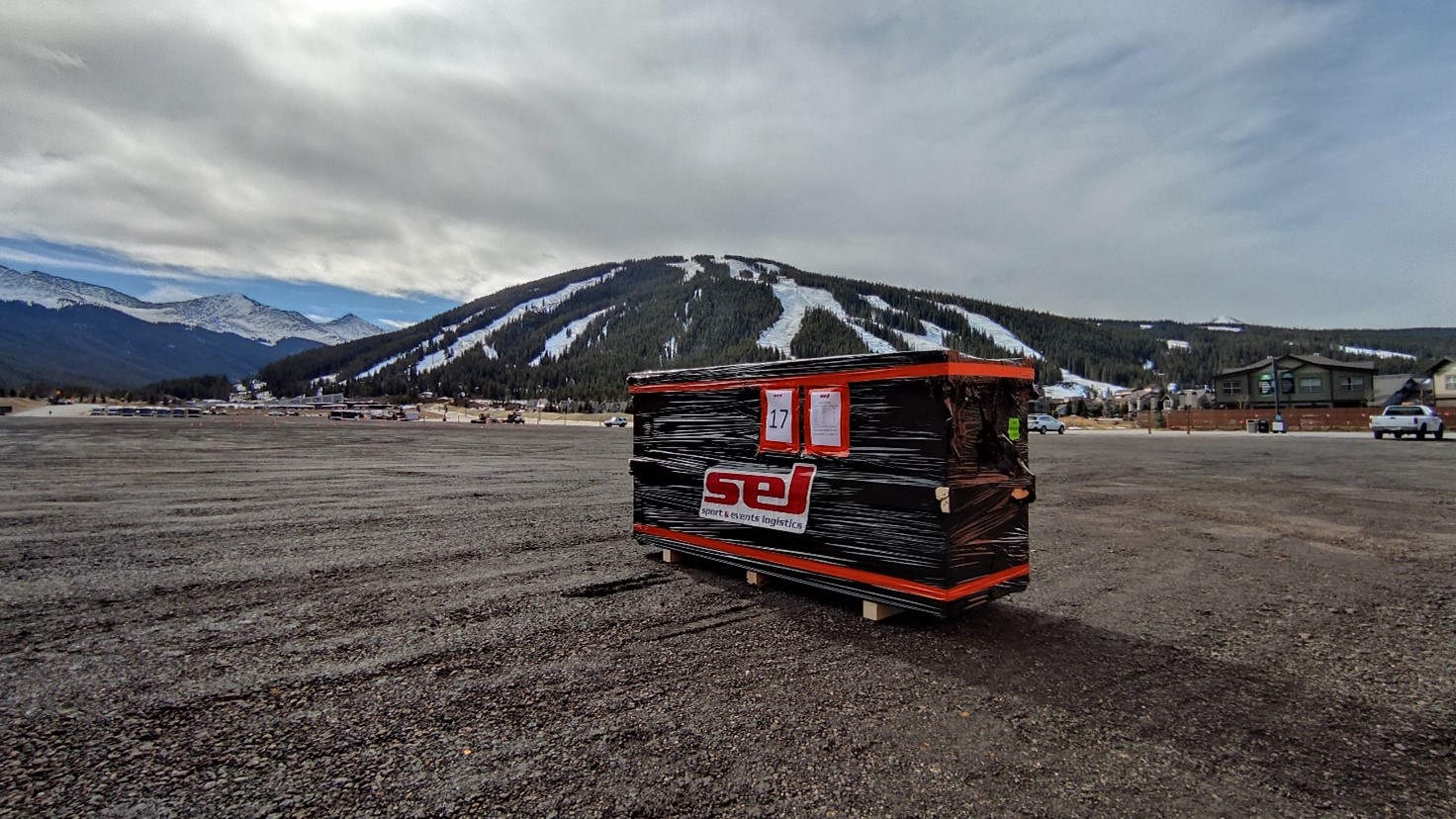 Description:
Logistics Service:
On the occasion of the Ski World Cup 2021-2022, SEL provided transport services to National winter sport federations of various countries and to Audi, the Main Sponsor, for the North America stages of the cup, which took place in Copper Mountain, Colorado (USA), and Lake Louise, Alberta (Canada).
We transported:
• Ski and race equipment for National Federations
• Branding materials and set-up equipment for the Main Sponsor
• 40 crates and 4 AMP, for a total of 150 m³
We also provided:
• Design and production of ad hoc packaging for transporting the sports and other equipment
• On-site assistance during the event
• Shipment handling throughout 3 event venues in the US, Canada and Europe
The challenge
SEL worked hard to organize the transport, paying attention to every single logistical and organizational detail of the project, as well as taking care of special packaging and preparing every single load with care and attention.
Once in the USA and Canada, Team SEL found itself working in extreme conditions, due to the low temperatures (-10) and high altitude (+ 3,400 m). These two factors, especially the altitude, greatly affected the physical condition of our staff, but did not prevent them from carrying out their logistical operations with precision and punctuality.
Another important aspect which conditioned the work of our team until the very end was the uncertainty of the event, that was postponed several times in Canada due to COVID-19's increasing rate of infection. Despite several postponements, Team SEL managed to get the materials to Europe on time for the World Cup continuation stages in St. Moritz, Switzerland and Val d'Isere, Italy.