Client:
CONI - Italian Olympics Comitee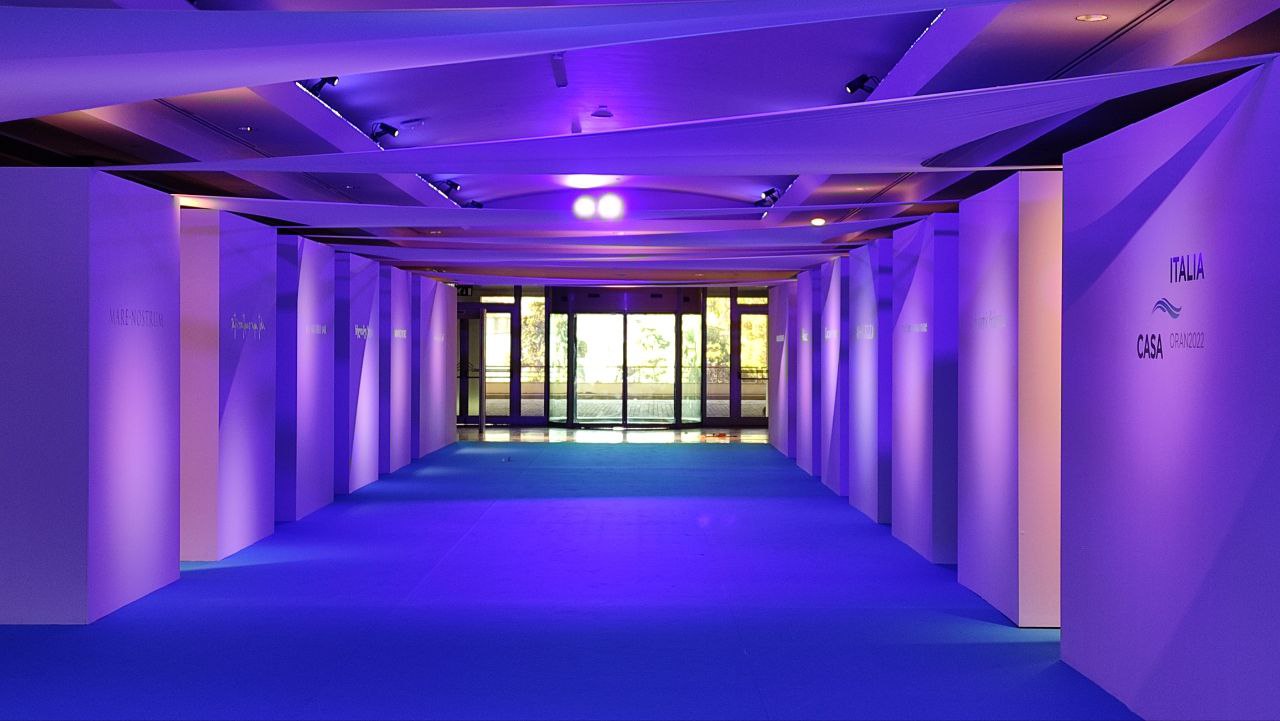 Description
Logistics Service:
On the occasion of the 2022 Mediterranean Games in Oran, Algeria, our logistics team worked together with CONI – Italian Olympics Committee for the transport of various goods, onsite management and set-up of Casa Italia during one of the most important multisport events of the world.
The high-volume cargo, consisting of design furniture, illumination equipment, photo/video equipment, audio devices and electronic material, were collected from several locations in Italy, gathered at our warehouse in Turin and shipped via mega trailer (boarded in Marseille on a direct ferry) and charter aircraft to the event venue in Oran.
Transported Materials:
• Design furniture
• Illumination equipment
• Photo/video equipment
• Audio devices
• Electronic materials
The Challenge:
In addition to the attention required for the handling of such valuable goods during a cross-continental transport, our staff had to face the difficulties of the last minute shipment and strict customs procedures and country regulations. Once arrived at the venue, Team SEL also coordinate the unloading and managed the set-up of the Italian athletes' headquarters.
It is an honor to keep supporting CONI in the creation of memorable events, bringing our experience in sports and events all around the globe.