Client:
ARU, Agenzia Regionale per l'Universiade
Service
Bus Operations and Logistics
Contest/Team:
XXX Summer Universiade Naples 2019
Description
Transport Service for Athletes
We were awarded the contract by ARU, the Regional Agency for the Universiade, for the transportation of the XXX Universiade. The event took place from 3 to 14 July 2019 in Naples and other locations in the Campania region.
We took care of the planning and management of the entire service, organising every aspect including:
• dealings with the organising committee
• searching for the most suitable locations
• contracting of suppliers
• staff selection
• planning of all transport lines
• daily shuttle service for the movement of athletes to the competition sites
Logistics Service
In collaboration with Salerno Trasporti, we were also the suppliers of the logistics and freight transport service. The full service was not only limited to the event period but lasted a further 3 months to allow for the sorting and organisation of all goods.
Our activities were:
• daily planning and coordination of the delivery of materials to tender and non-tender sites;
• receipt and distribution of goods;
• management of porterage activities;
• monitoring and control of all movements;
• organisation of shipments and customs clearance for the import and export of sports and medical material of the national federations of all participating countries;
XXX UNIVERSIADE: our numbers for the logistics service
• 1000 transportations completed.
• 300,000 items delivered, including: equipment, furniture, athletes' luggage, medals, consumables, drinks, flags, podiums, mascots and kits for the awards ceremony, uniforms, vaulting poles, welcome kits, sponsors' clothing and coffee machines
• 100 porters managed daily.
Best Performance
Among the extra services that we provided to the committee, one of the most complex was the organisation of the transportation and unloading of the containers at the gymnasium venue, Palavesuvio. We also managed the internal handling of materials and provided support for the installation of all equipment and flooring.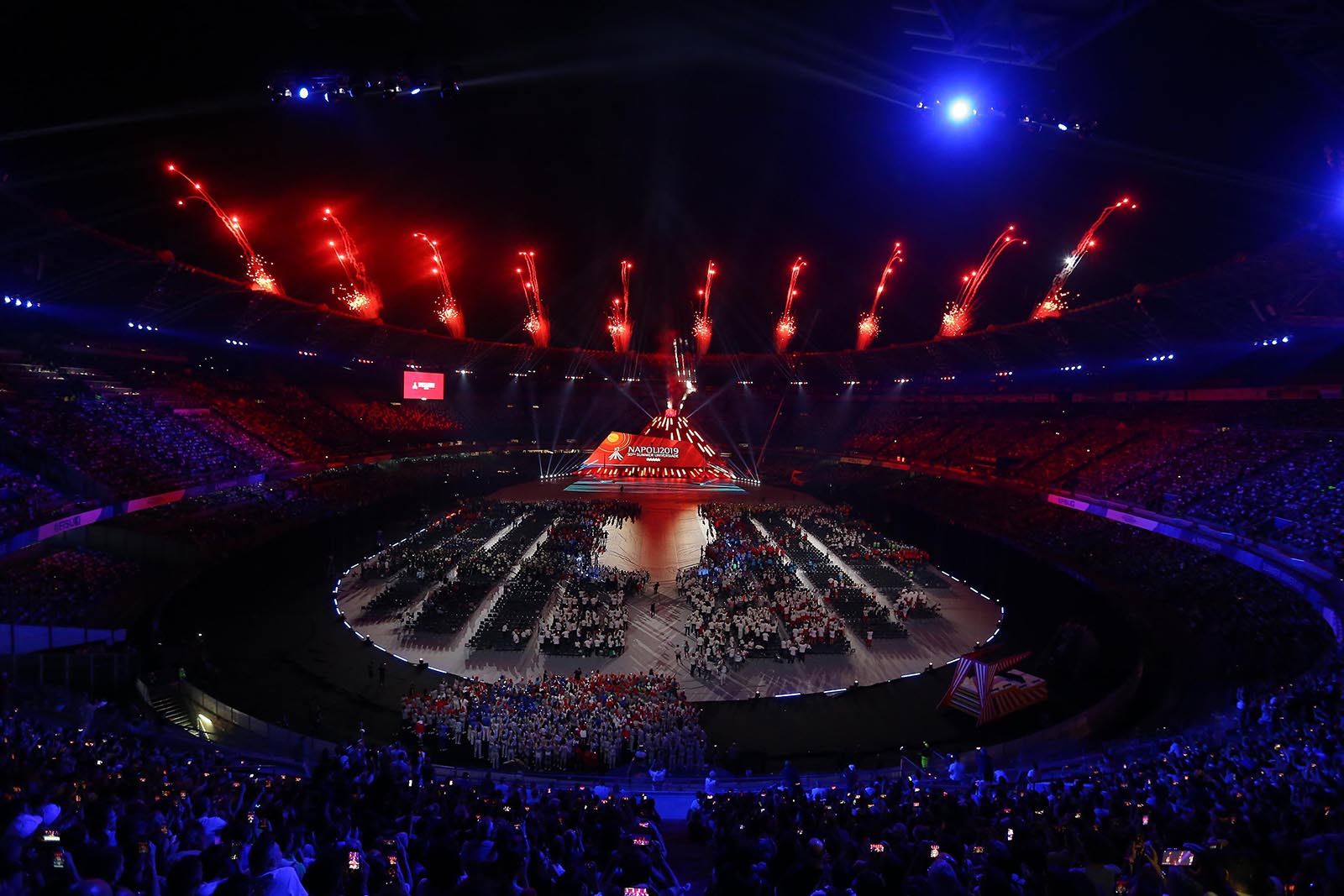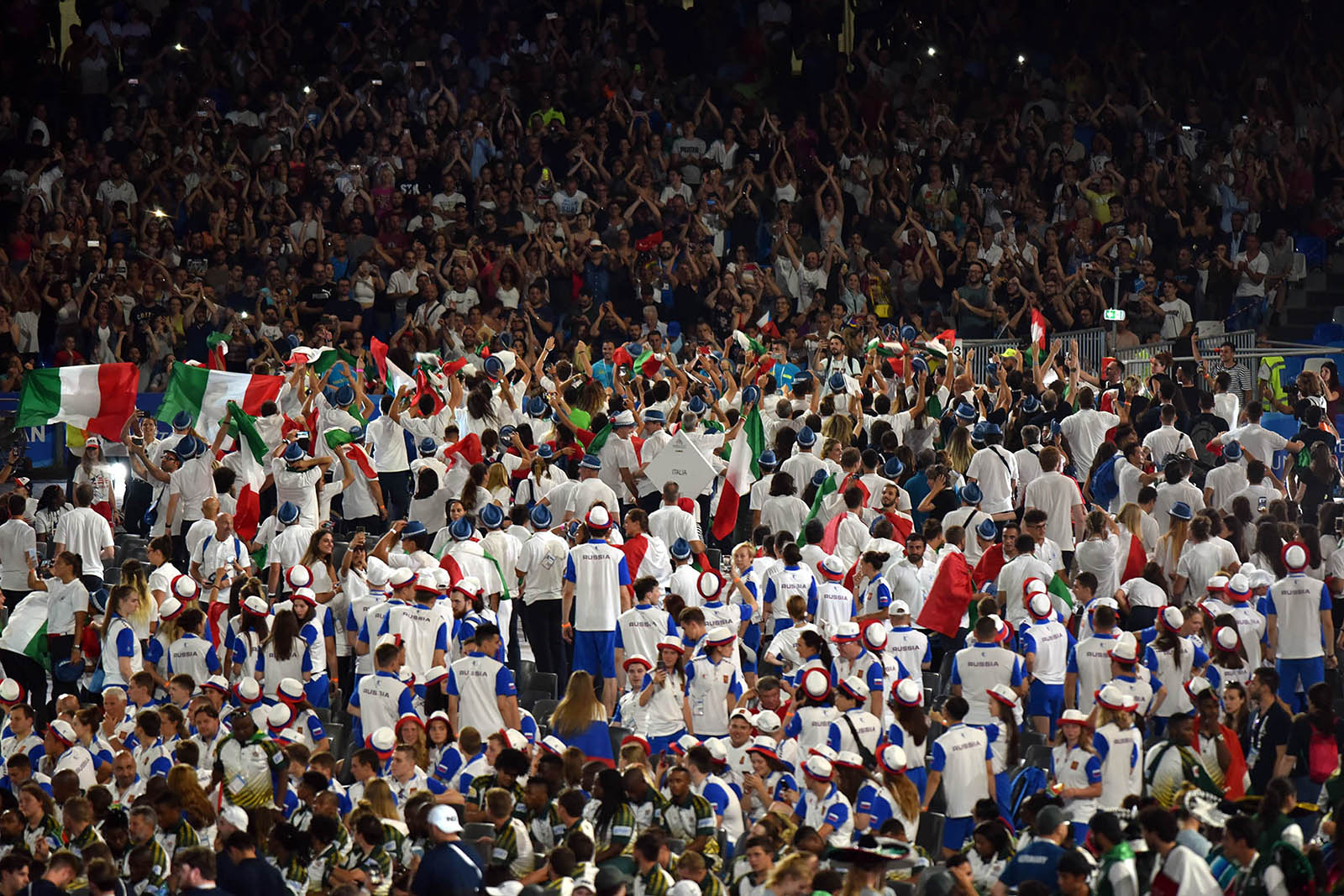 XXX UNIVERSIADE: our numbers for the passenger transport service 
0
athletes, official technicians and media transported
0
Days of uninterrupted work
0
Locations reached in 21 Municipalities
0
provinces connected: Naples, Salerno, Caserta, Avellino