Service:
Logistics & Loading/Unloading
Stages:
"Chasseur d'étoiles" Tour - 5 European stages (France & Switzerland)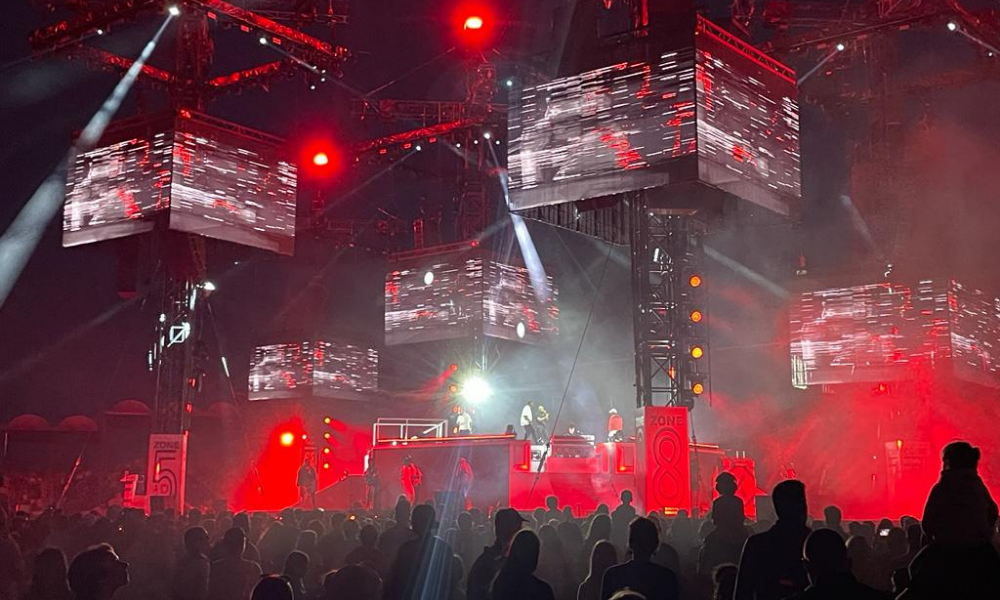 Our service:
SEL logistics team accompanied the talented rapper Soprano and his entourage in the 2022 "Chasseur d'étoiles" Tour – 5 events all around France and Switzerland, during which SEL, with 9 trucks, has handled the transport and the loading/unloading of the stage structures.
Stages:
• Lousanne, Switzerland
• Lyon, France
• Marseille, France
• Bordeaux, France
• Saint-Denis, France
Challenge:
Our driver traveled all the way to Belgium in order to meet with the the rest of the staff at StageCo's HQ, collecting the stage structures and loading it on 9 trucks directed to the first event in Switzerland.
We managed the international transport service, coordinating the staff during every step of the tour.
A challenging approach to the music world that required all our logistics knowledge and experience.