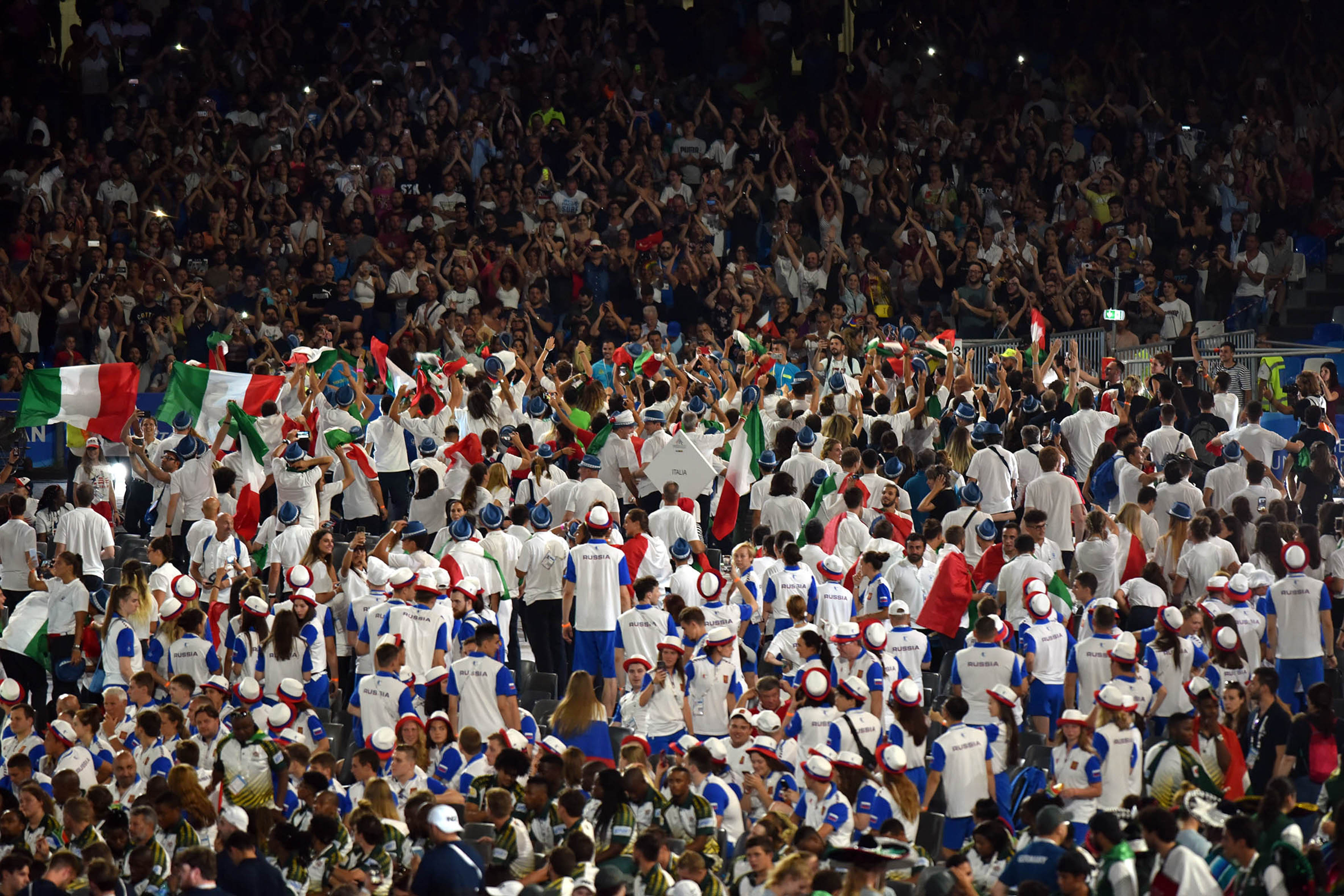 There is one thing that truly makes the difference in our work: the human factor!
The human factor is fundamental. To work in sports means to work on relationships, operating all over the world with different people, cultures and regulations.
We like collaborating with motivated and passionate people with whom we can share the same goals and values. Each relationship becomes an opportunity to exchange and compare, to learn and improve in work and in life.
The same approach can be seen in sports: every team mate helps us and supports us in achieving our goals, while every opponent gives the inspiration to do better and better.
And it is this collaboration that makes every sport event memorable: to make it unforgettable for the people we meet, for the athletes we admire and for the fans we accompany.
This is our goal. This is our edge.